According to the news from Industry and Information Technology Department of Jiangsu province, "Ying Cai Ming Jiang" Industrial Talent Training Project that will hold by XJTLU Learning Mall was successfully selected as the special fund programme for industrial and information industry transformation and upgrading in Jiangsu province in 2022.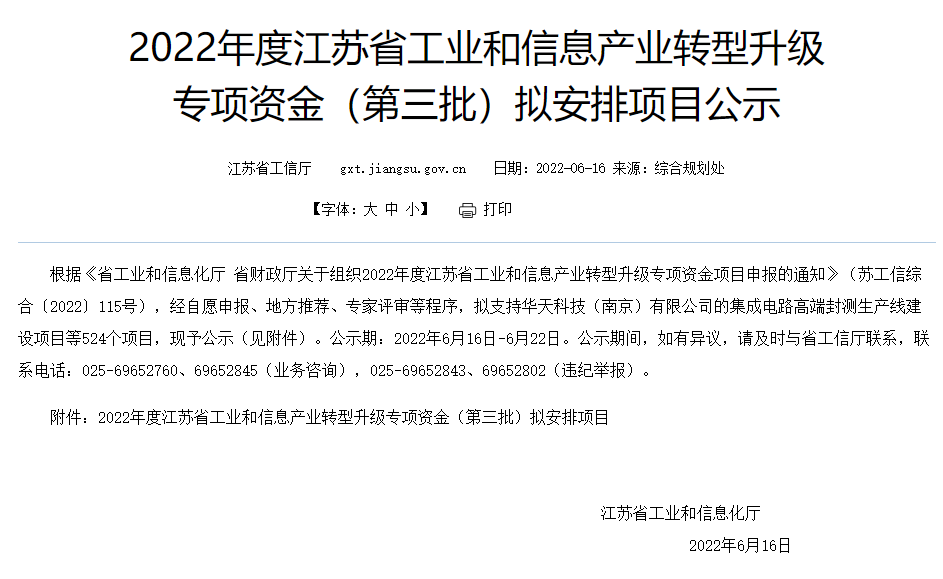 Screenshot of the Public Notice
According to "14th Five-Year Plan for the Development of Intelligent Manufacturing" jointly issued by the Ministry of Industry and Information Technology, the Ministry of Finance and other eight departments, and "Three-Year Action Plan for the Intelligent Transformation and Digital Transformation of Manufacturing Industry in Jiangsu Province (2022-2024)" issued by General Office of Jiangsu Provincial Government, the courses of "Ying Cai Ming Jiang" will cover intelligent transformation and digital transformation of manufacturing enterprises, innovation and development of automobile industry, and improvement of enterprise management capability.
It is understood that the special funds project was organised by the provincial Department of Industry and Information Technology and Department of Finance of Jiangsu Province, and it focused on supporting five aspects of industrial transformation: intelligent transformation and digital transformation, Industrialization of key core technologies (equipment), independent brand enterprise cultivation, green low-carbon development, industrial support system construction.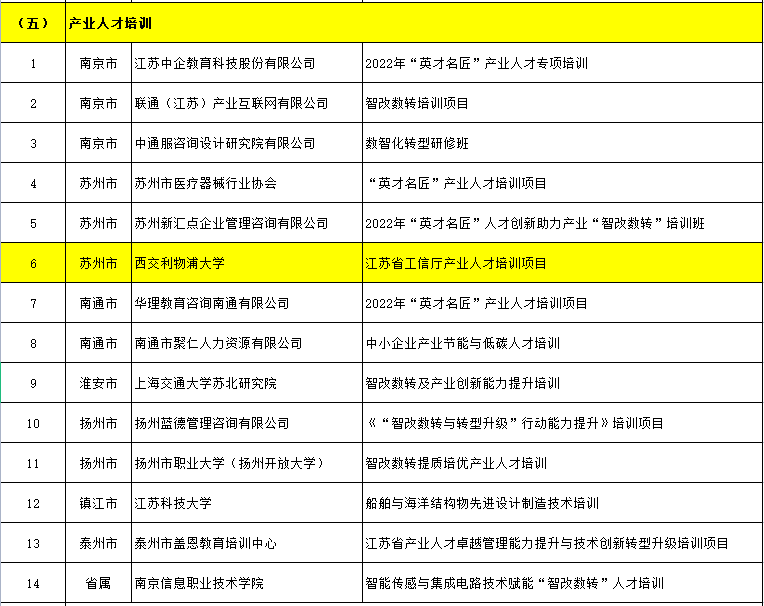 Screenshot of the Year 2022 the 3rd batch of Planned Projects of the Jiangsu Provincial Industrial and Information Industry Transformation and Upgrading Special Fund (incomplete)
Among them, "Ying Cai Ming Jiang" is listed in the "industrial upgrading platform construction - industrial talent training" section.
Through the support of this special fund project, "Ying Cai Ming Jiang" will better strengthen talent support and accelerate the implementation of digital excellence talent training in manufacturing industry. It will also help manufacturing enterprises systematically understand the latest international, explore the application of intelligent manufacturing scenarios, and accelerate the construction of digital intelligent manufacturing talent team.
It is reported that the special funding project was declared by Learning Mall on behalf of XJTLU through the procedures of voluntary declaration, local recommendation and expert evaluation.