XJTLU Learning Mall recently held an Education Partner Collaboration Conference and launched its innovative E-Loop at XJTLU Entrepreneur College (Taicang) to connect academic and industry resources and promote quality education opportunities among teachers, students and lifelong learners.
Speaking at the conference, senior University leaders hailed Learning Mall as the manifestation of the inclusive, international and collaborative educational ecology at Xi'an Jiaotong-Liverpool University and its deep commitment to innovation in higher education.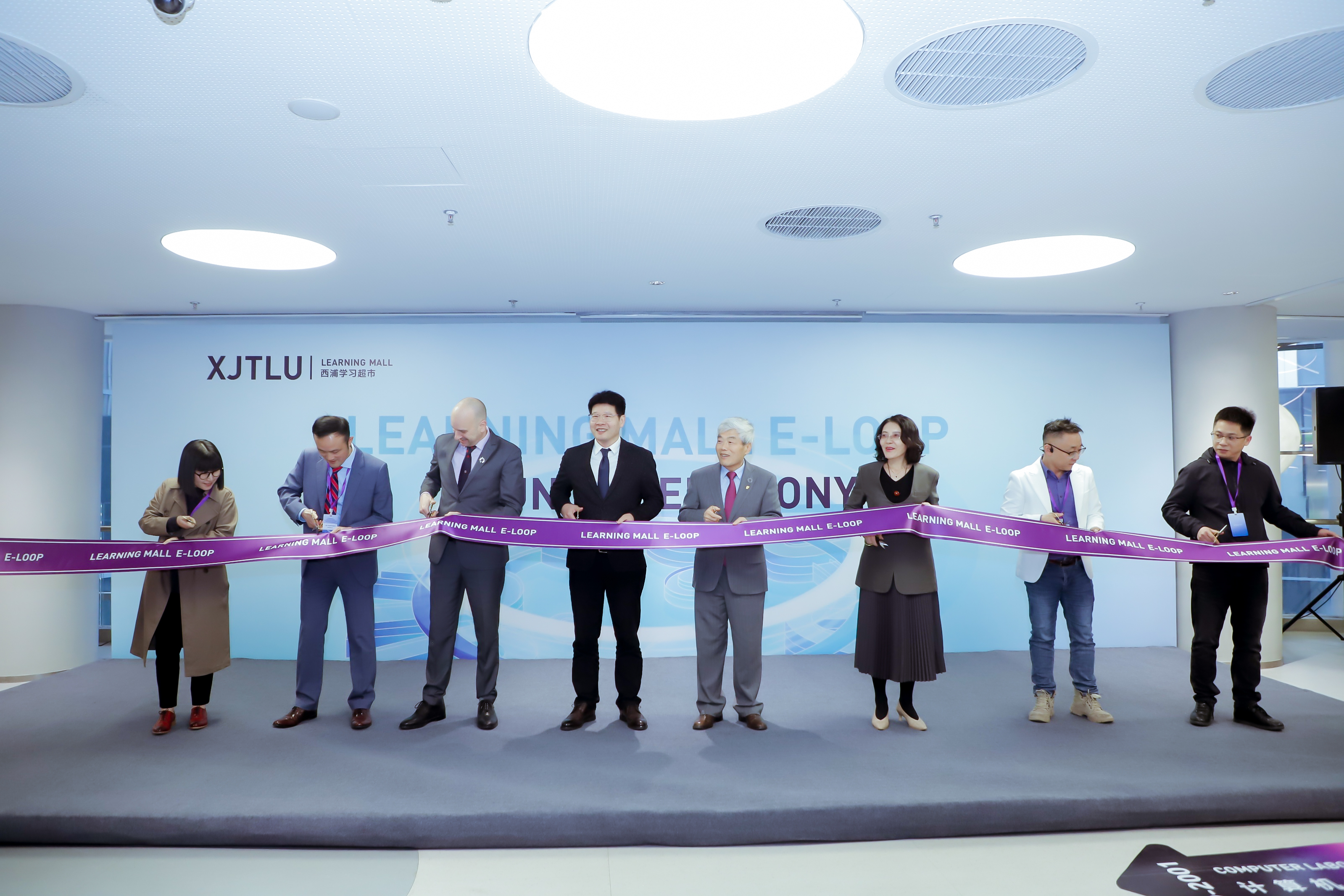 Learning Mall, part of XJTLU's Centre for Knowledge and Information, operates online and offline learning platforms, and works with XJTLU colleges, schools and academies, as well as external partners to organise training sessions, seminars, lectures and other activities to promote open exchanges between academia and industry.
"Learning Mall reflects the University's thinking, transformation, and upgrading of online and offline education," says Professor Stuart Perrin, Associate Principal of XJTLU Entrepreneur College (Taicang).
Professor Qiuling Chao, Vice President of XJTLU
At the conference, representatives from Learning Mall partners Microsoft, Tencent, VMware, SolidWorks, MathWorks and Nibiru shared their experiences of university-enterprise collaborations. Web 3.0 company Nibiru recently signed a strategic agreement with Learning Mall to jointly set up a training and examination centre, develop metaverse-themed courses, and deepen cooperation in teacher training programmes.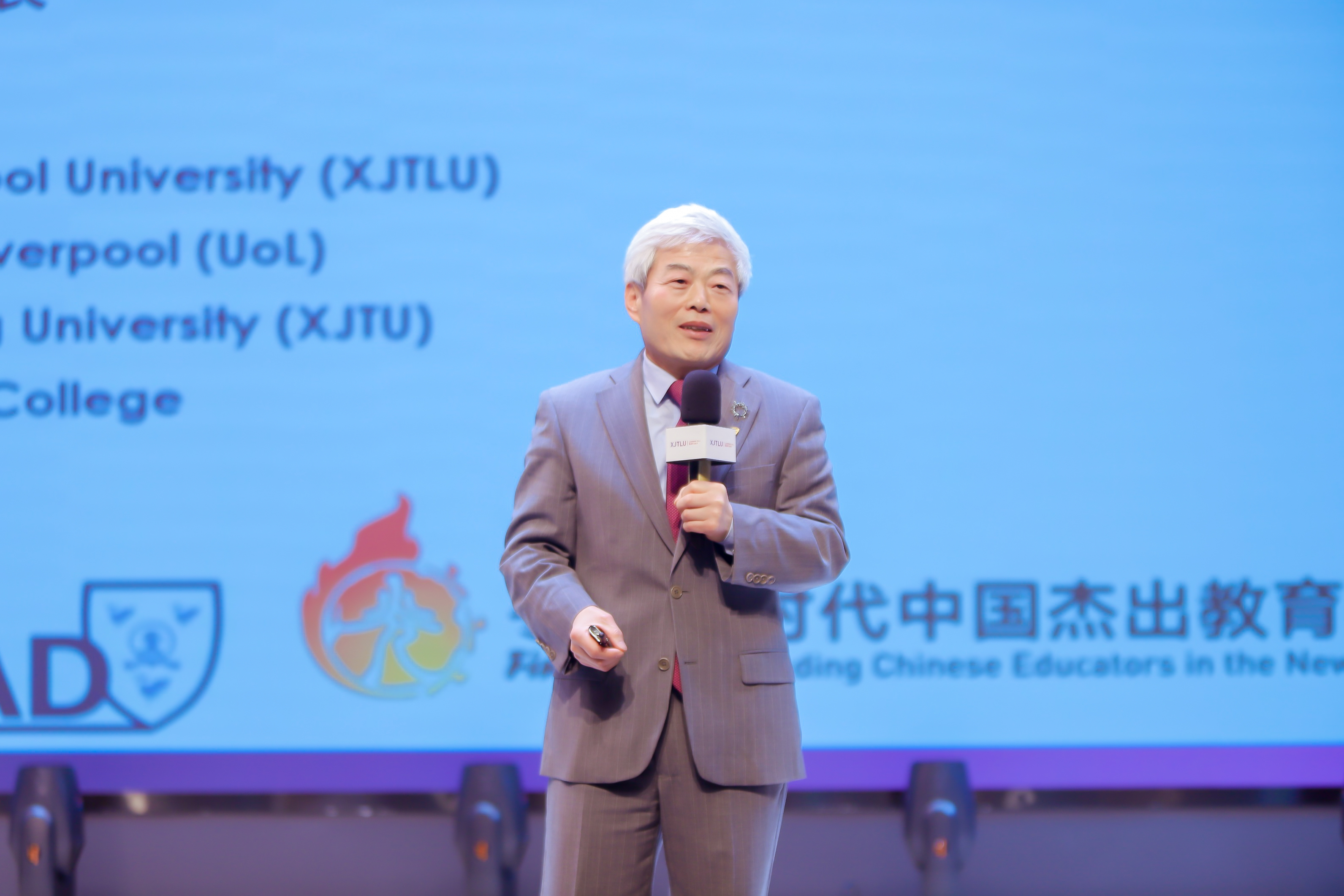 Professor Youmin Xi, Executive President of XJTLU
The newly launched E-Loop provides virtual and physical spaces – known as "storefronts" – for partners to share their educational content, with the aim to foster a cooperative ecosystem integrating education, business, and society. In addition to its online platform, the E-Loop occupies the circular part of the College's main architecture, connecting every major building on campus, and incorporates a broad variety of resources developed by universities and enterprises.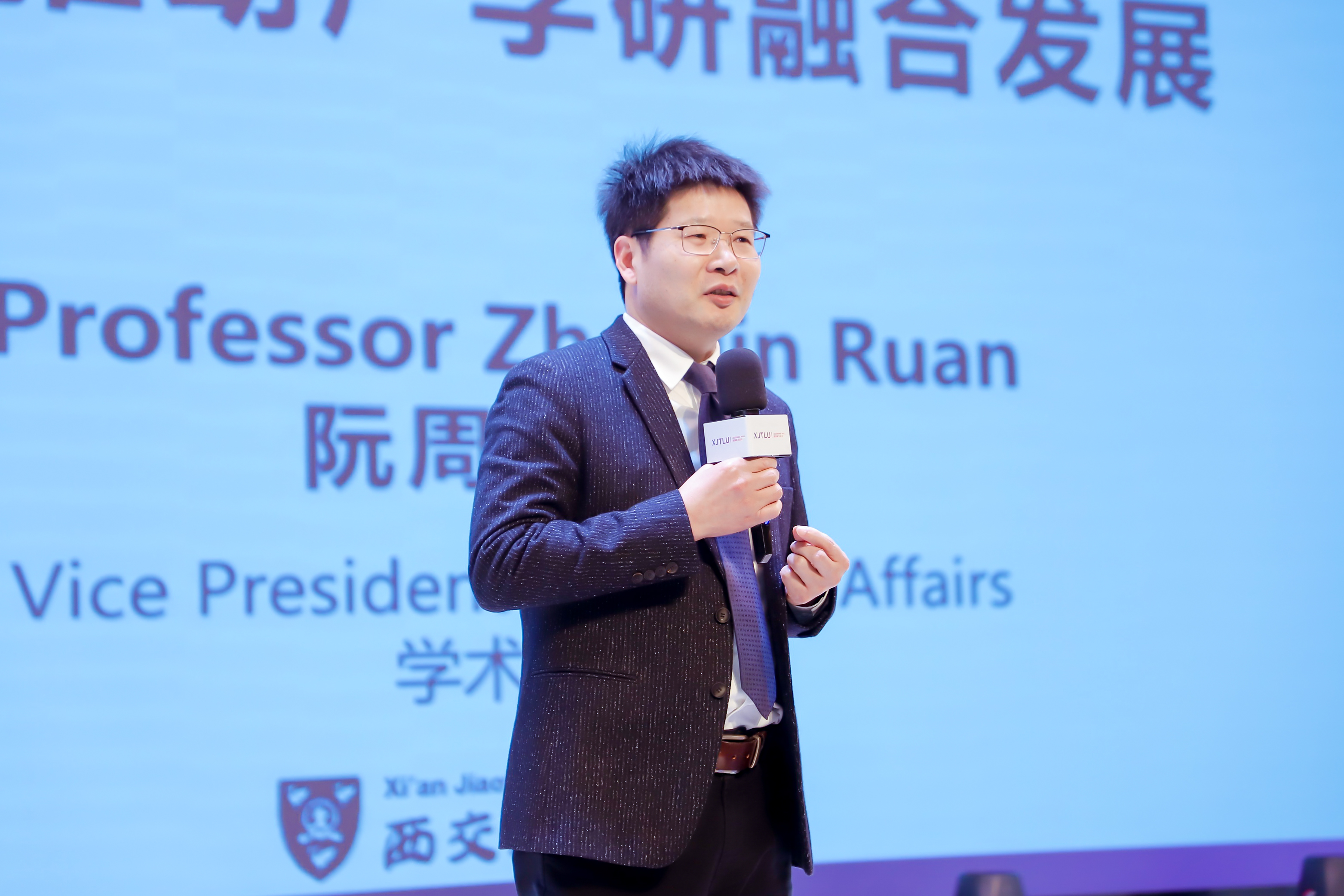 Professor Zhoulin Ruan, Vice President of Academic Affairs
Professor Perrin describes the E-Loop's shared space as "embodying the groundbreaking syntegrative education combining professional, industry and management education" on offer at XJTLU Entrepreneur College (Taicang).
The first offline "storefronts" include experience centres for Apple, VMware, Nibiru, Adobe and publisher McGraw-Hill; a ClassIn smart classroom; and an exhibition from the UK-based Chartered Institute of Building.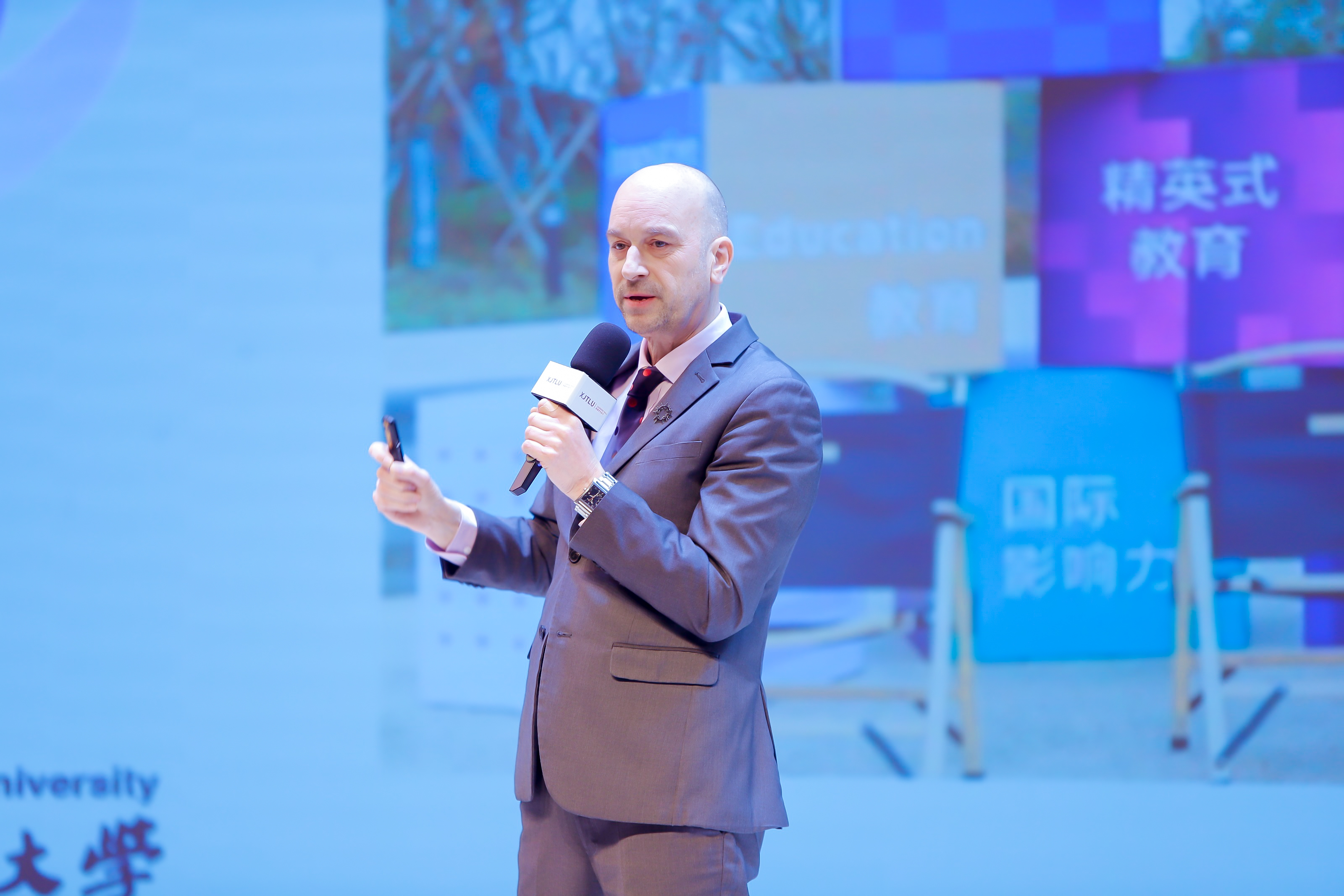 Professor Stuart Perrin, Associate Principal of XJTLU Entrepreneur College (Taicang)
"Apple's experience centre not only brings the latest products but also aims to help students develop their professional skills through exclusive educational services and diverse activities both online and offline," says Jie Jiang, channel manager for Apple's education department. "Learning Mall has built a flexible innovation platform for enterprises on campus."
E-Loop also includes a digital educational resource centre and XR display, providing a space where learners can experience the latest technologies and where Learning Mall partners can develop and share resources.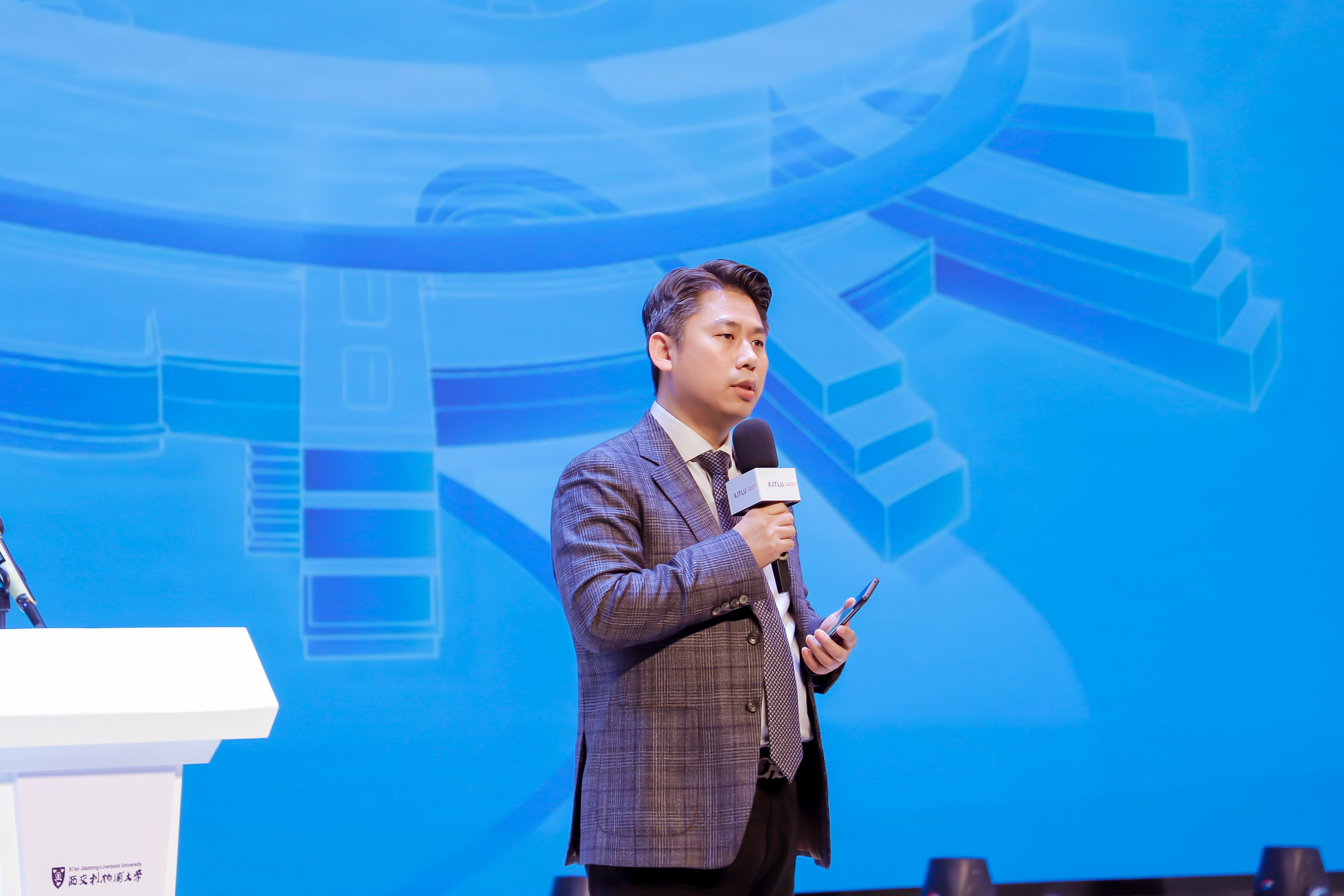 Dr Xin Bi, Director of the XJTLU Centre for Knowledge and Information
Dr Xin Bi, Director of the XJTLU Centre for Knowledge and Information, says, "I hope that through this active platform we can help each other expand advantages and enjoy more cooperation, making greater contributions to the development of higher education and social progress in China and the world."