Adhering to the spirit of "openness, equality, collaboration, and sharing", Learning Mall Guest Lecture Series is committed to create an open and accessible platform for all users of the learner community.
Since its establishment, the Series has been actively collaborating with universities, government authorities and enterprises to conduct series of guest lectures, open courses and other events, jointly promoting instructional innovation and educational development.
"Ganjiang Project" Gathering New Strength for Shared Efforts
Since 21 April, Learning Mall and Suzhou Municipal Government Cadre Education Office have jointly organised a lecture series called "Ganjiang Project".
"Ganjiang Project" provides a platform for interactive teaching, thought collision and thematic discussion with innovative ideas in a variety of forms such as joint training, cross-regional training, and online training, integrating quality teaching resources from various industry sectors and keeping up with the times and local conditions.
At present, the "Ganjiang Project" has successfully held three lectures, inviting experts and scholars from a variety of fields and universities, such as Fudan University and the University of Science and Technology of China, to share industry insights, cutting-edge developments, and academic knowledge.
Joint interpretation of the new reform policy
On 10 April, the Communist Party of China Central Committee and the State Council jointly released a guideline regarding accelerating the establishment of a unified domestic market to comprehensively promote the transformation of China's market from large to strong, and to provide strong support for building a high-standard market system and a high-level socialist market economy.
In order to better interpret and respond to the guideline, Learning Mall held a guest lecture on 30 May.
Professor Lu Ming, Distinguished Professor at the Antai College of Economics and Management of Shanghai Jiao Tong University, Executive Director of the China Development Research Institute and Research Fellow of the China Institute for Urban Governance, to conduct the lecture on city clusters and metropolitan areas in a unified domestic market, and the opportunities of the Yangtze River Delta.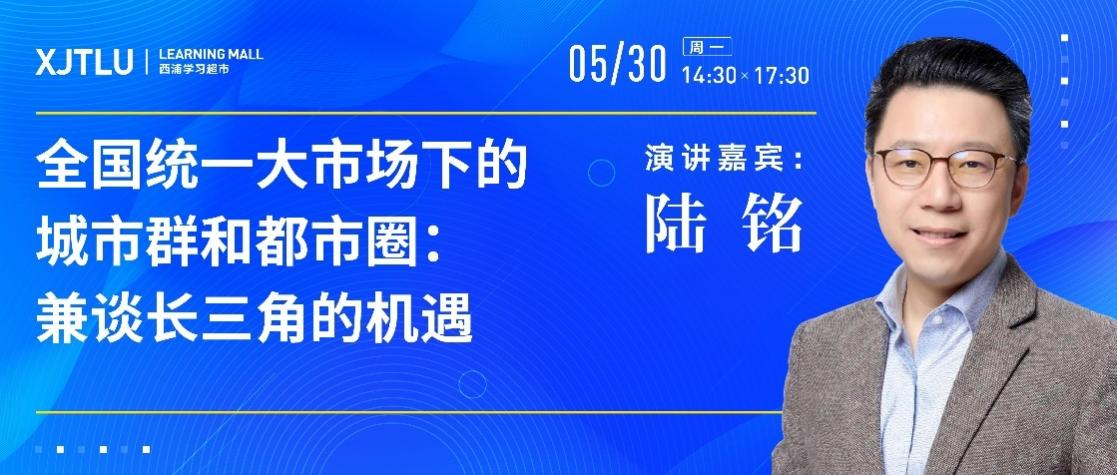 In the lecture, Professor Lu Ming explained the new trends emerging from the new stage of development of China's economy, and the relationship between the development of metropolitan areas and city clusters and the construction of a unified domestic market under this new policy.
He also discussed the significance of the construction of a national unified market for the development of the Yangtze River Delta region, as well as the constraints and opportunities that the Yangtze River Delta region will face.
Focus on Technology Frontier with Microsoft and Apple
On 27 April, the first guest lecture on "AI in Education" was held. The lecture was conducted online by Ms Beth Guo, Industry Executive of the education group from Microsoft.
In this lecture, Beth Guo shared the market layout and development of domestic AI education products. She discussed the various typical education scenarios and models formed by AI technology, and comparatively analyzed the different mindsets presented by China and the US in terms of AI and education development.
At present, Learning Mall and Microsoft have entered a close collaboration to discuss the future ecology and model of education and to promote the digital transformation of education. Microsoft now offers quality courses on Learning Mall, and more courses will be launched in the future.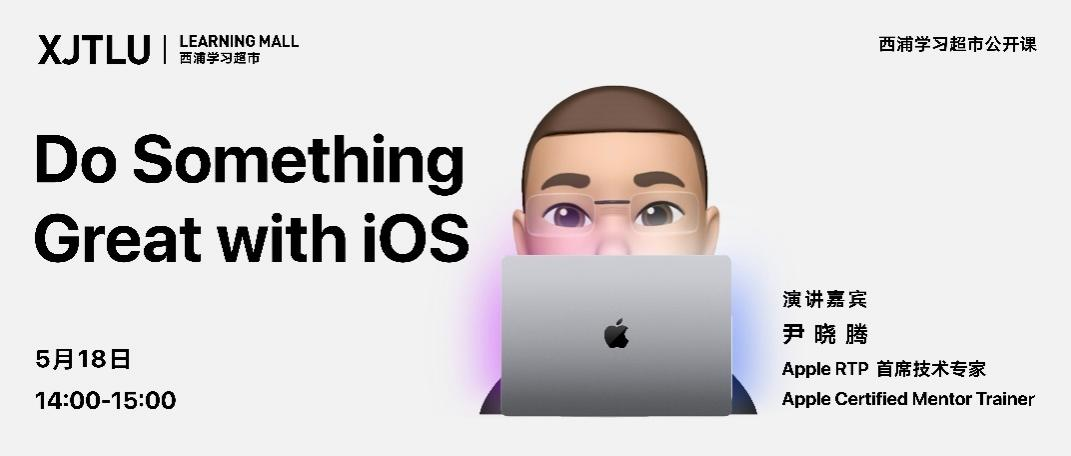 On 18 May, Learning Mall held a guest lecture series "Do Something Great with iOS" with Apple. The lecture was delivered online and presented by Mr Yin Xiaoteng, Chief Technology Officer from Apple RTP and Apple Certified Trainer.
In the lecture, Yin explained the Apple iOS development ecosystem and introduced the programming languages, kits (SDK), and techniques that are necessary for development.
He also introduced the overall production process of AR products, using XCode, the App development tool provided by Apple, to show how to make AR animations quickly into App products, allowing learners to practically experience the development of the App and the fun of using AR in real-life scenarios.
Currently, Learning Mall has officially established a partnership with Apple Inc. and became the Apple Authorized Training Provider (AATP).
An AATP is directly authorized by Apple and is entitled to carry out Apple's official training and certificate programs and provide related learning services in China.
In addition, according to the information from Suzhou Industrial Park Management Committee, by the end of 2021, Suzhou Industrial Park maintains the leading position in China in terms of economic density, innovation concentration and openness, and will continue to Implement more supporting polices in various aspects.
As an international university founded and grown in Suzhou, Xi'an Jiaotong-Liverpool University will also remain actively contributing intellectual and scientific resources to China and international development, integrating its development into the local community, and fully contributing to the industrial and social development of Suzhou.
In the future, Learning Mall will continue to invite experts and scholars from different industries and disciplines to share professional insights, frontier developments and academic knowledge, to integrate education and industry resources through guest lecture series, and provide high-quality content and a well-established communication platform for lifelong learners.