The 1st Education Digital Intelligence Transformation and Development Summit Forum of Xi'an Jiaotong-Liverpool University (XJTLU) kicked off in Suzhou, Jiangsu province from Nov 14 to 15 with the theme of "Digital Intelligence Leads the Future, Technology Empowers the Education".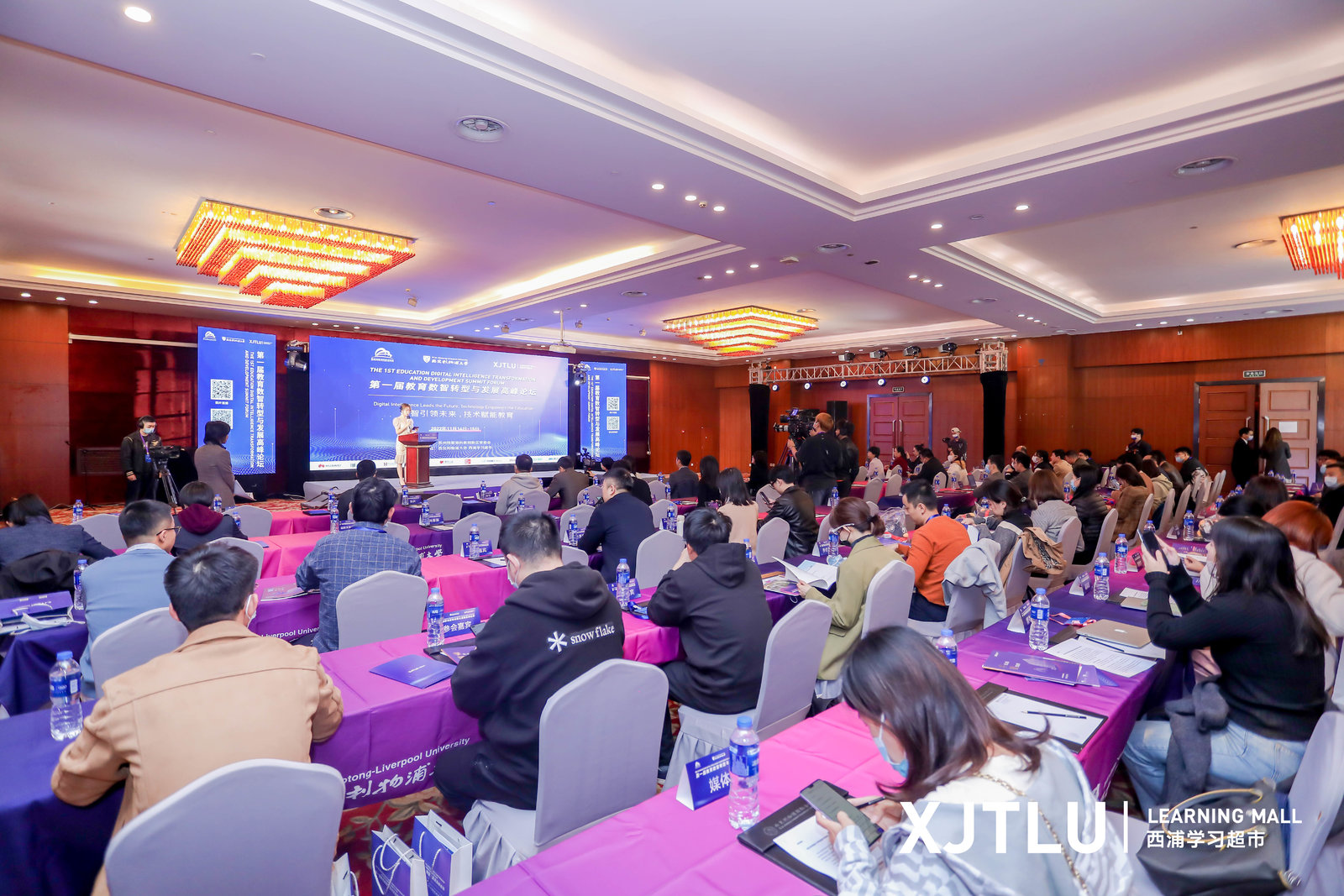 Scholars in the fields of education and digital transformation of higher education and senior education experts from the United Nations Educational, Scientific and Cultural Organization, or UNESCO, Nanjing Normal University, Jiangnan University, Hong Kong University of Science and Technology (Guangzhou), Hainan University, East China Normal University, Soochow University, University of Nottingham Ningbo China, Shanghai Jiao Tong University, Nanjing University of Posts and Telecommunications, Apple, Microsoft, Beijing Certificate Authority, China Telecom, Sugon, Eeo, Tencent, Huawei, Hengli, Ruijie, Cambridge University Press, McGraw Hill, Chuangsen, gather together to discuss the digital and intelligent transformation of higher education, the construction of digital and intelligent campuses, the creation and development of future educational ecology, and how educational technology empowers the development of higher education.
"This year's forum actively responds to the needs of the country and the times. At the same time, we take this opportunity to share how XJTLU achieves 'integration' of educational technology, including domestic and foreign integration, online and offline integration, school government and enterprise integration, and all-level integration," addressed by Professor Youmin Xi, executive president of XJTLU, in his speech.
The forum is organized by XJTLU's Learning Mall, which was upgraded to an online interactive learning dual-platform (www.learningmall.cn) on July 6 this year. The platform consists of Learning Mall Core and Learning Mall Premium which enhance the learning experience of teachers, students and learners from all walks of life.

The home page picture of XJTLU Learning Mall
Dr Xin Bi, Director of the Learning Mall, said the Learning Mall covers traditional professional teaching and cooperates with enterprises to develop the syntegrative education and an education ecosystem that actively integrates into society and leverages related resources.
Since its launch, Learning Mall has signed partnership agreements with top brands, including MIT, Huawei, and Adobe, enriching digital learning resources for lifelong education.
Besides, the book XJTLU Learning Mall Collaborative Course Design and Development Framework was released to promote the exchange and high-quality development of education digitalization.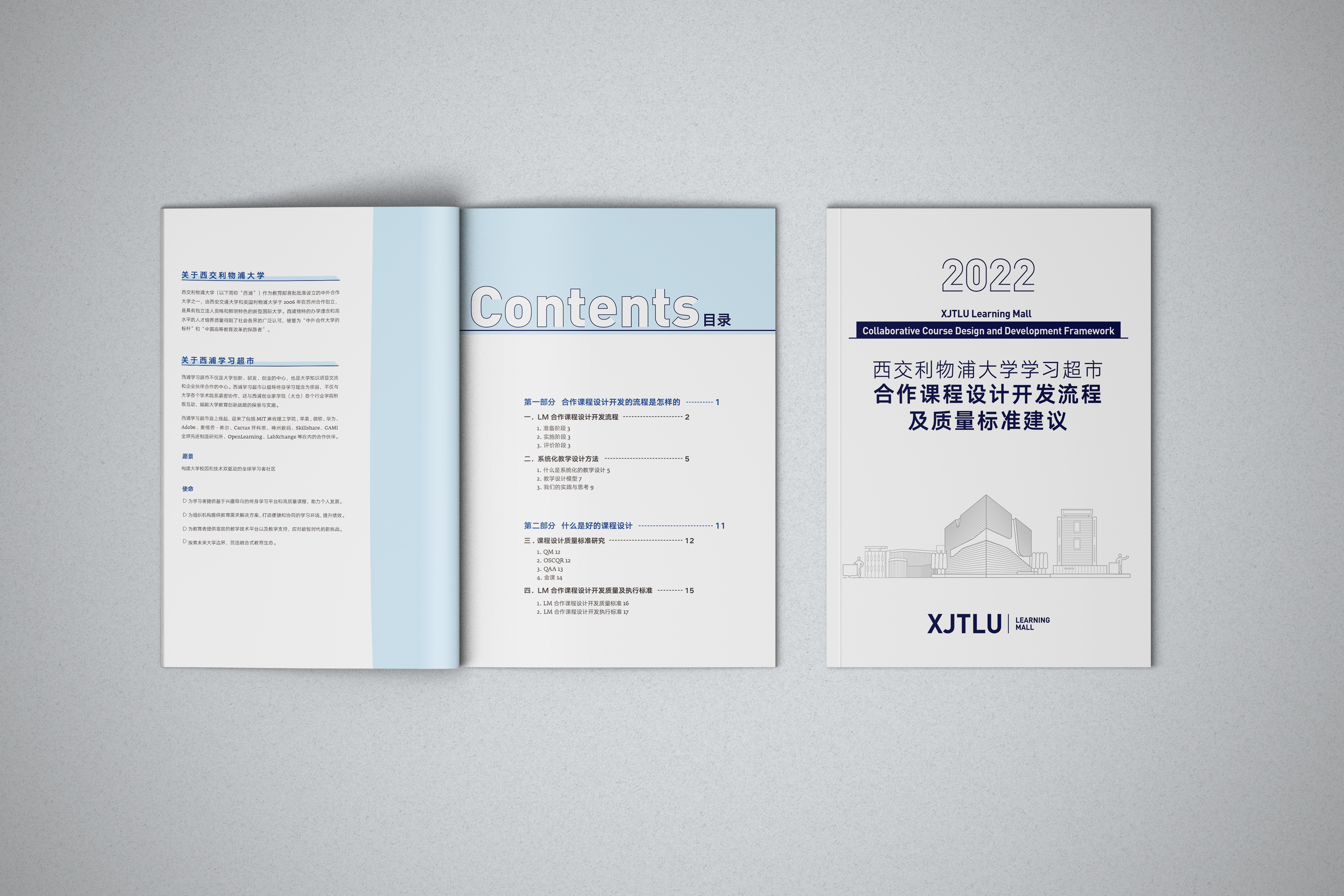 XJTLU Learning Mall Collaborative Course Design and Development Framework
The book is free and open-access, according to Wang Jing, deputy director of XJTLU Learning Mall.
The two-day event also holds many exhibitions and workshops, including the fields of educational technology, educational equipment, and educational publishing. It provides opportunities for participants to exchange ideas on educational technology and experience XR.